How To Upload CV/ Resume.
 Step 1- Upload CV/Resume in .docx and .pdf format to Google Drive.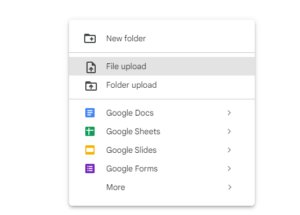 Step 2-After the upload is complete, right-click on the uploaded document and select "Share".
 Step 3-In the sharing settings window, click on "Restricted" to change the access settings.
 Step 4-Then, click on the drop-down menu next to "Restricted" and select "Anyone with the link".
 Step 5- After this Copy link and paste it.